'"Wanna Have A Bad Time?"
The Sans Slime is a fairly rare slime that only appears underground at night.
Info in the Slimepedia
Diet = Veggies
Rancher Risks
No risk, but if placed in a plot with a Papyrus Slime, the two will produce double plorts for every piece of food fed
Plortonomics
The plorts are used to make a... HOODIE?!
Appearance
A white slime with a hoodie
Tips
He has a brother! His name is Papyrus Slime
Gallery
Photos of the slime.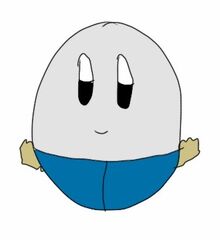 --Categories should be used as based on the Design Tips page --