Sans Slime
This infobox is currently outdated. Please update this article with the latest slime template.
Image
Slime Information

Habitat:

Anywhere underground at night

Diet:

Veggies

Favourite:

Ketchup

Deafult Plort Value:

50

Harmful:

No

Page Info

Terms of Use:

Free to use

Created By:

SketchyLeaf
'"Wanna Have A Bad Time?"
The Sans Slime is a fairly rare slime that only appears underground at night.
Info in the Slimepedia
Diet = Veggies
Rancher Risks
No risk, but if placed in a plot with a Papyrus Slime, the two will produce double plorts for every piece of food fed
Plortonomics
The plorts are used to make a... HOODIE?!
Appearance
A white slime with a hoodie
Tips
He has a brother! His name is Papyrus Slime
Gallery
Photos of the slime.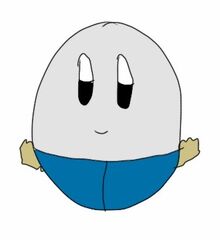 --Categories should be used as based on the Design Tips page --
Ad blocker interference detected!
Wikia is a free-to-use site that makes money from advertising. We have a modified experience for viewers using ad blockers

Wikia is not accessible if you've made further modifications. Remove the custom ad blocker rule(s) and the page will load as expected.