Papyrus Slime
This infobox is currently outdated. Please update this article with the latest slime template.
Image
Slime Information

Habitat:

Anywhere underground at night

Diet:

Veggies

Favourite:

Spaghetti

Deafult Plort Value:

50

Harmful:

No

Page Info

Terms of Use:

Free

Created By:

SketchyLeaf
'"Neh Neh Neh!"
The Papyrus Slime is a fairly rare slime, only appearing underground at night.
Info in the Slimepedia
Diet = Veggie
Rancher Risks
No risk, but if placed in a coral with a Sans Slime, the two will produse double plorts
Plortonomics
Strangly, they are used for a long red scarf when the plort is broken.
Appearance
A white slime with a long red scarf
Tips
He has a brother! It's Sans Slime
Gallery
Photos of the slime.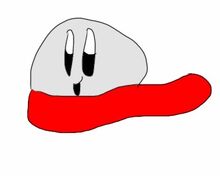 --Categories should be used as based on the Design Tips page --