Template:Infobox Slime
"Wah Wah Waaaaaaaah"
This page is a joke, therefore it must be up to high standards...
Depending on the quality of this page, it may become a cadidate for deletion. However it does have lower standards and doesn't need to fit the format, however if possible this would be appropriate. This template was placed here by Mattycn.

Lets-a Go!
Mario Slime is a slime based off of mario.
Slimepedia Entry
Diet
Fruits
Favorite
Chompeys
Slimeology
On the Plumber Hills, Mario Slimes roam about on there merry way. However, if you bring in a Dragon Slime or any other reptallious slime, it will try and fight it, thinking its Bowser. So be sure to keep it in a seperate corral, and with largos it might try to attack itself, resulting in some form of suicide.
Rancher Risks
The only risk about Mario Slimes is their hostility against reptile slimes such as the Dragon Slime. Trying to put one in a corral results in a battle, and Mario Slimes can hold their own in a fight.
Plortonomics
Mario Plorts are used to make all sorts of Mario Merchandise on Earth, such as Mario Costumes, Mario Plushies, and more!
Appearance
A little purple slime with a mustache and red cap with an S on it, standing for Slime.
Trivia
ITSA MEH! A-MARIO SLIME!
matt made me make it less jokey. ;-;
Gallery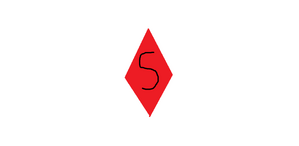 Ad blocker interference detected!
Wikia is a free-to-use site that makes money from advertising. We have a modified experience for viewers using ad blockers

Wikia is not accessible if you've made further modifications. Remove the custom ad blocker rule(s) and the page will load as expected.