Lava Slime
This infobox is currently outdated. Please update this article with the latest slime template.
Image
Slime Information

Habitat:

Mount Doom

Diet:

Everything

Favourite:

Any Meat

Deafult Plort Value:

200

Harmful:

Yes

Page Info

Terms of Use:

???

Created By:

C3D3R
'It's unknown why they woke up. It's only known what they eat.'
Lava slimes are one of the most intelligent slimes. They can easily get something to eat..
Info in the Slimepedia
Diet
Everything
Favourite
Any meat.
Slimeology
It is unknown when they woke up. It is only known what they eat.
Rancher Risks
Nobody came back when they entered mount doom. Only Johnson survived after a year inside it... They're like Lava Tarrs. Mobile Fire.
Plortonomics
Like stated above. They're moving fire source. They are really good. If thrown to incinerator you will get lava tarr from fire oGalleverload!
Appearance
A black slime, with a set of glowing eyes and mouth, filled with molten lava.
Tips
Never throw them in incinerator until you have water. It makes active lava tarr.
Gallery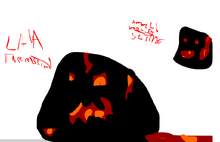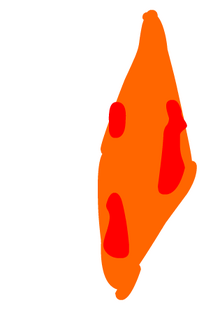 Ad blocker interference detected!
Wikia is a free-to-use site that makes money from advertising. We have a modified experience for viewers using ad blockers

Wikia is not accessible if you've made further modifications. Remove the custom ad blocker rule(s) and the page will load as expected.