Flare Slime
Image
Slime Information

Habitat:

Summer Lands

Diet:

Plorts and Fruit

Favourite:

Fly Fruit

Deafult Plort Value:

25

Harmful:

No

Page Info

Terms of Use:

Not free

Created By:

Flamzer2134
'"A Quote about this slime"
Some info about this slime.
Info in the Slimepedia
Diet = Fruit/Veg/Meat/All/Slimes Favorite = Slimes Favourite Food Slimeology
Integral details to this slime
Rancher Risks
What makes this slime dangerous
Plortonomics
What are this slimes plorts used for on earth?
Appearance
What does it look like
Tips
Gallery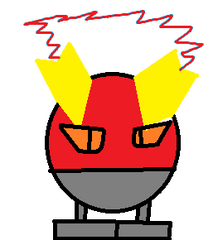 Unknown Patch
Flare Slime
High Mount Flare Slime
Ad blocker interference detected!
Wikia is a free-to-use site that makes money from advertising. We have a modified experience for viewers using ad blockers

Wikia is not accessible if you've made further modifications. Remove the custom ad blocker rule(s) and the page will load as expected.